NO EXPERIENCE IS NEEDED. DIY.
Free Twitter Video Maker: Create Slideshow Videos from Your Photos
Join 1 million+ users who have fallen in love with Vimory.
Making attention-grabbing retweetable videos for Twitter is very easy with VIMORY Free Twitter Video Maker. Get started quickly with pre-designed video templates to stand out on Twitter. Mix your photos with music to make an outstanding Twitter video that will impress your loved one, friends, family, colleagues, fans, followers, viewers, subscribers, customers, and clients. Try it for free.
It's Time – Tweet 🐦, Tweet 🐦, Tweet 🐦!
Today, Twitter is unquestionably one of the most popular social media platforms among other social media networks, with more than 353 million monthly active users. Furthermore, its user number is continuously increasing. So, you will find your target audience here.
Twitter videos are made easy with Vimory.
The World's easiest tool for Twitter video production.
You can drive traffic, sales, etc., from Twitter and expand your brand awareness with Vimory's professional videos. Vimory's easy-to-use video maker will let you begin producing videos for Twitter that boost your business.
Twitter Video Maker for iPhone and Android Mobile Phone
Create Stunning Videos Now for Twitter 📹

Bring your story to life with easy customization tools, royalty-free music, and a whole lot more. Explore this professional and extremely easy-to-use iPhone Photo Video Slideshow Making App or Android Mobile Phone Photo Video Slideshow Making App without video editing or making experience. Expand your business with Vimory, the best tool for Twitter video making. Show your Twitter audience that you are an ideal leader in your industry. Grab attention and drive traffic to your website with professional Twitter videos made using Vimory's Free Twitter Video Maker. Start Creating Twitter videos to grow your business today.
Bring your photos 📸 to life with VIMORY Twitter video maker 📽️
Looking for an easy way to turn your photos into captivating Twitter videos?
Make Twitter videos quickly and easily with Vimory Twitter Video Maker. You can create videos for any purpose. Also, you can promote your business and products with Twitter videos.
VIMORY is the effortless way to turn images into a video with fashionable text, animation, transitions, emoji, slide, effect, frame, filter, music, motion, speed, etc., for any purpose.
Just add your photos into the Twitter Video Making Mobile App and quickly rearrange your photos to tell your engaging story. Then, drag and drop your way to make an outstanding Twitter video in moments. No editing experience is required!
Make a Twitter Video in 3 steps with Vimory Video Templates
Select your desired video template from Vimory's slideshow video templates library.
Add your desired photos and modify the default text. Then, follow the following instructions displayed by the Vimory app on your device screen.
Artificial Intelligence (AI) powered professional slideshow video maker Vimory will do the rest of all automatically.
Get started with VIMORY Twitter video maker templates that make it easy to create videos instantly from your photos
CELEBRATE SPECIAL MOMENTS
You can turn your kid's birthday party photos into a video memory using this impressive template. It's a very simple way to make a birthday party photo to video slideshow for any social media posts.
World's people are waiting for you. Gorgeous is a fashion magazine template. Using it, you can turn yourself into a professional and stylish fashion model. So, spread the word about yourself.
Turn your shopping photos into a fashionable video memory using this template. It is suitable for professional wholesalers, retailers, clothing, and any brand selling for commercial purposes.
You can bring your old memories alive using this effective memory-making template. It is best for those who love to make their old memories using old photos. Professional video-making template.
You can turn your happy marriage anniversary photos into a magical video memory using this excellent photo-to-video-making template. Make your dream video memories with a few touches.
You can make yourself like a professional model using this excellent, fast, and easy template. It is helpful for Instagram and all social media users. Show yourself as a model before the world.
Twitter Video Maker - Best Practices
Vimory Editor For Twitter Video
With Vimory, you can easily create and modify Twitter videos with fashionable text, animation, transitions, emoji, slide, effect, frame, filter, music, motion, speed, etc., and more with a few clicks.
Add Call To Action (CTA) 
Make your video Tweets more appealing by including a "call to action" for your followers. CTA is an essential thing for each tweet to engage your target audience. So, select CTA based on your Twitter video topic and ensure that the selected CTA is 100% relevant to the video topic.
Make Video To Use Everywhere
With Vimory, you can instantly make your desired winning Twitter video using Vimory Twitter Video Maker's pre-designed video templates. You don't need to worry about video size because Vimory does this task automatically to fit your video on Twitter and other social media platforms. So, you can make a video for Twitter and share it everywhere.
Don't Limit Yourself
You should not limit yourself to making videos for one purpose only. So please, celebrate all the memories and special moments in your life. Try to include everybody that was there to make you happy, and don't forget to use Vimory's video-making easy techniques.
Use high-quality photos for the best output.
Make a video for Twitter with Vimory
Do you want to make videos for Twitter that are ensured to get more retweets? 
Do you want to announce a product launch, event, news item, etc., to your followers with an interactive, engaging video? 
Well, now you can, with Vimory Twitter Video Maker. You don't need to use other software to beautify your images to make photo videos because Vimory has a built-in photo editor for your instant photo editing help so that you can get started with your Twitter videos right away.
Add text to enhance your video
The words you add to your photos can help add context and let viewers know what it is you'd like them to do. When you use Vimory's photo video maker, you can change the text at any time to help show your story. You can also change fonts, text animations, etc., to match the feel of your pictures.
It's Time - Tweet 🐦, Tweet 🐦, Tweet 🐦!
If you want to stand out from the Twitter crowd, then It's time to spread the word. First, make your fantastic video tweet by using your photos with Vimory. Then, instantly post your video tweet on Twitter with the help of Vimory's Twitter video maker.
Make Engaging Twitter Video Without Experience
With Vimory Twitter Video Maker, you can do many things to your video. Whatever you want, Vimory Twitter Video Maker has the option. Try it out; no experience is required.
Finding photos for business videos
Use photos you already have
Looking for images to add to your video?
Start on social media. Take a look at what you've already posted and see if there are images you can include. You can also look to your website or catalog for image inspiration. Take product photos, your logo, pictures of staff and add those to your next project.
Grab content from customers
In business, word of mouth is one of the best advertisement ways. Ask customers if you can use pictures of them using your products and take screenshots of your best reviews.
Where to share your slideshow video
Post it on social media
Share on Twitter and more, right from Vimory's photo-video maker. You can also download your video and post it to your favorite social media platform.
Show it at an event
Project your video on a screen and share it on Television. Download your video onto a USB drive, and you are ready in moments. Feature an anniversary, wedding slideshow, a memorial tribute, a graduation video, a trade show video, etc.
Add video to your website
A helpful video can help convert customers, whether driving traffic to your website, Amazon, YouTube, Facebook, etc. Share a product demo, interview employees / customers / explore your company's origin story by turning your images into a video.
How to make a Twitter video with Vimory [ A Step-by-Step Guide ]
1. Select Template
Vimory templates are pre-designed for instant video making. You can use it to make on-the-spot videos. It includes everything you need, such as animation, frame, filter, music, etc.
2. Choose Type
Here you can choose your memory type for your selected template.
3. Add Photos
Here you can select photos and add them by clicking the "Next" button.
4. Customize Text
Here you can edit, remove, modify the default text, and you can add new text (custom text).
5. Choose Resolution
Here you can choose video output quality such as 4K(2160p), FHD(1080p), HD(720p), SD(480p), etc.
6. Processing your Vimory
Wait – it's your video processing time. End of this process, you will get your desired video for sharing.
7. Share
You are here. So, your video is ready to share. Now you can share your video with friends & family, fans, followers, etc. So, select your platforms such as Facebook, Instagram, Twitter, LinkedIn, TikTok, YouTube, Pinterest, Tumblr, Myspace, Reddit, Skype, FB Messenger, WhatsApp Messenger, Hangouts, IMO, Viber, Email, and more.
8. Your Timeline
Here you can share your video and write something about it, such as Facebook social media timeline.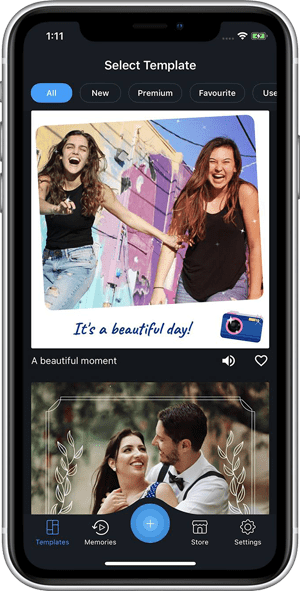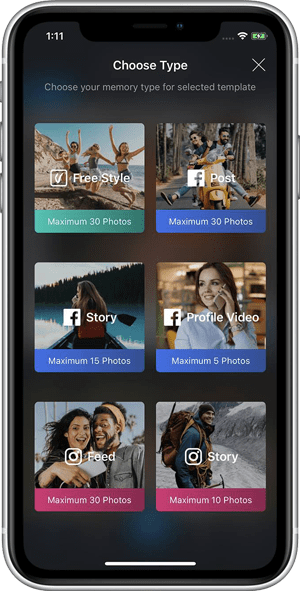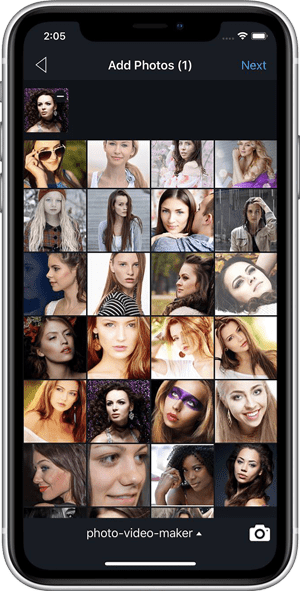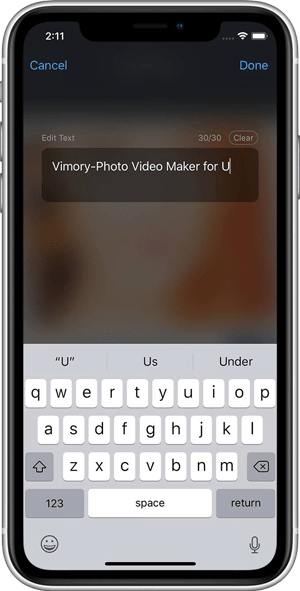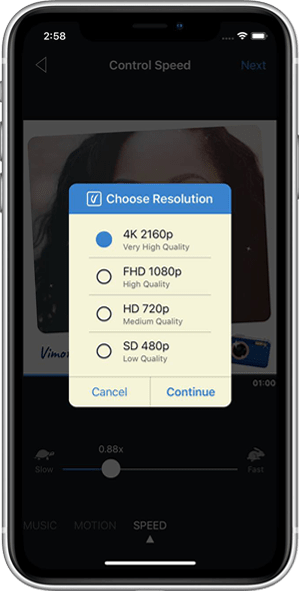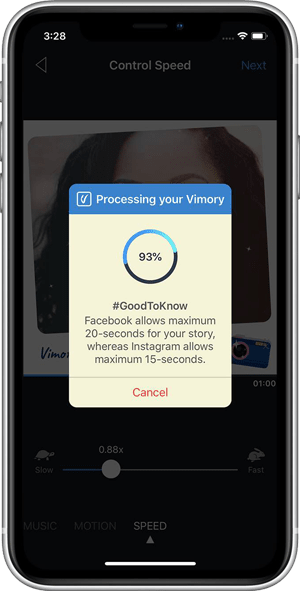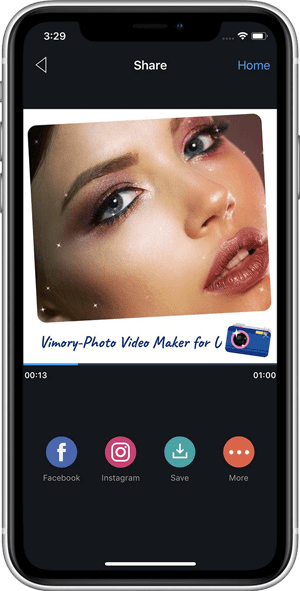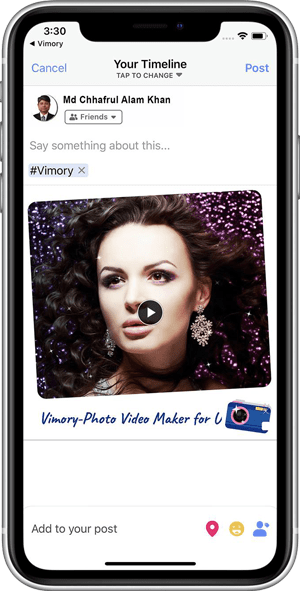 Make shareworthy Twitter videos that supercharge your business
Twitter is a vital marketing strategy for every successful business. They are small-sized, appealing, entertaining, and engaging. Use Vimory Twitter Video Maker to generate your videos in the time it takes to write a tweet.
Standout from the social media crowd with beautiful Twitter videos
If you are not using videos in your Twitter strategy, you will presumably not see the engagement numbers increasing. However, important studies conducted by people holding clipboards tell us that video tweets attract ten times more engagement than their non-video counterparts. So, for example, the business that uses videos for Twitter has advantages. Also, the company that uses Twitter videos #MadeWithVimory can win the Twitter social media crowd.
Win the competitor competition by making stunning and winning Twitter videos with Vimory
It does not matter what business you are in; the competition is always hard. But, happily, Vimory Twitter Video Maker helps you stand above the fight by allowing you to make wonderful and appealing Twitter videos. So, you can make videos that grab attention and help brands stand out from the competitor competition.
Start Now With Vimory
Video production is always expensive; we know that. But nowadays, business without video is unimaginable from the side of competitor competition. So, if you want to stay at the top of your competitor's competition, you need a cost-effective and easy solution. In that case, Vimory Free Twitter Video Maker is the best instant video-making solution. Try with Vimory! It's free! 
Make Twitter Video With Zero Experience
Believe it or not, Vimory is the World's easiest video slideshow maker, used by more than 1 million people. 100% Social Media Friendly and Optimized. It enables you to turn your photos into video slideshows. Perfect Memory Creator for You to grow your brand awareness, build your relationships, increase your sales, and many more. So, start with Vimory.
The good news is you don't need any types of previous video making or editing experience. It means you can make videos with zero experience. With Vimory, you just need to select your desired templates and follow the instructions. Within minutes you will get your desired video output to share it everywhere. Vimory is extremely simple to use. 
Appealing Videos Are Suitable On Twitter For Huge User Engagement
You are planning to make videos for Twitter. So, please remember that video content should be interesting and engaging. Because if it is not grabbing the attention of users, why would they stick around and watch your video? What sort of Twitter video you are making doesn't matter; make sure it is worthy of your target audience's attention. The great news is that every Vimory Twitter Video Maker template has been thoroughly tested to captivate your audience.
Make Your Twitter Video Mobile-friendly
In the current era, maximum users watch videos on their mobile devices. So, you have to take care of this matter with extreme care to get limitless engagement on your Twitter videos. The best news is all Vimory videos are 100% mobile-friendly. So, start your Twitter video making now with Vimory Free Twitter Video Maker.
MAKE STUNNING VIDEOS IN MINUTES!
Make a Twitter-ready video today!
Create and share videos for free. Upgrade anytime for more customization.
We want to help make amazing videos
As you start making your videos, we're here to help along the way!
Get started with Vimory and visit the Vimory help center for your answers to your questions. Join the Vimory Social Media Community. A team of video experts is ready to help you grow with tips, ideas, inspiration, along with feedback on your videos.
VIMORY: Slideshow Video Maker & Photo Editor Mobile App can easily be downloaded and installed on your compatible mobile device. Please look through the most frequently asked questions or contact us for more details if you have any questions.